LaFontaine Automotive Group Careers
Here at the LaFontaine Automotive Group, we're always looking for great talent. Whether it's salespeople, mechanics, or people that are just good with numbers we're always on the lookout for the best and brightest to come aboard to help us out.
With 16 locations and growing we're actively seeking qualified candidates to join our sales, service, parts, office and finance teams. If you're a highly motivated individual that enjoys being part of a team, please take a look at the job opportunities we are currently looking to fill.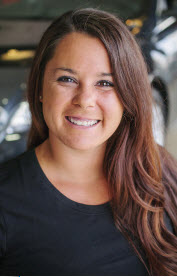 LaFontaine HR Manager
I'm Lauren Wiseman, recruiter with LaFontaine. What makes us unique is we build and strengthen relationships that connect families and communities. Come join our family and personalize the automotive experience!
About the LaFontaine Automotive Group
Founded in 1980, the award winning and nationally recognized LaFontaine Automotive Group includes 22 franchises in 16 locations across Michigan and employs over 1,000 people. Our mission is to build lifelong relationships, connect families, strengthen communities and personalize the automotive experience. The Family Deal: It's not just what you get, it's how you feel.