Auto Glass Repair

Do you have a chip in your windshield? Is the crack in your windshield starting to grow and star? If you're looking for auto glass repair near Fenton and Lansing, Michigan, LaFontaine Family Deal is the place for you. Our team of technicians are highly skilled and specialize in window repair.
If you're interested in learning more about the auto glass repair process, why you should repair window damage, and how to treat your windshield after replacement or repair care, keep reading below!
What is Auto Glass Repair?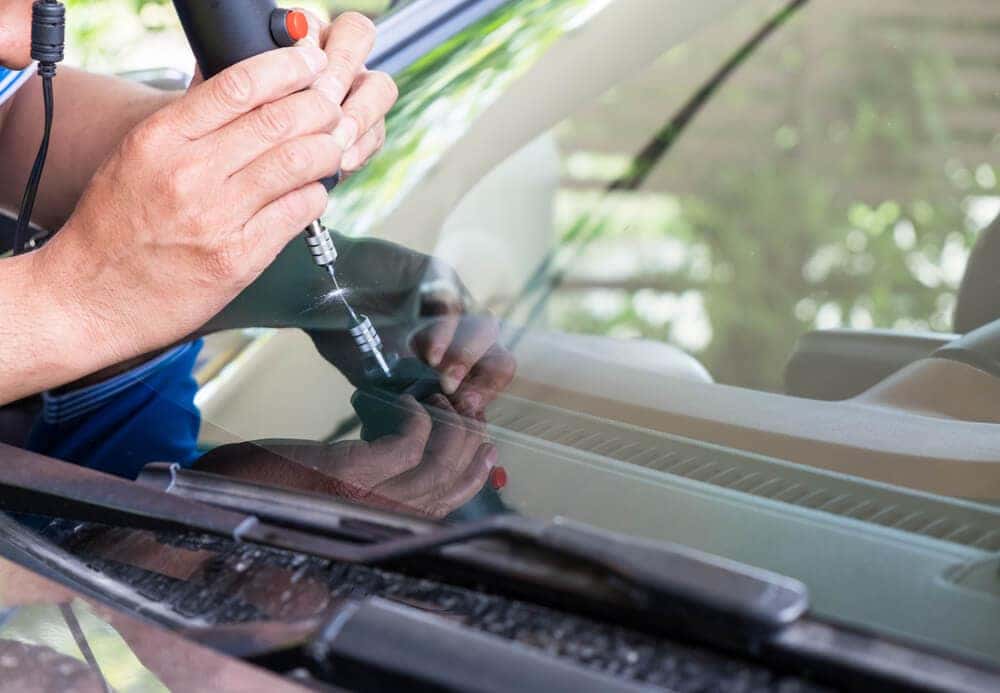 Have you ever been driving down the highway when a rock picks up and chips your windshield? While a small chip may not look too harmful, you'll want to schedule an auto glass repair or replacement appointment. But when do you need a repair compared to a replacement?
In general, chips that are smaller than 3/8 of an inch and cracks that are three inches or smaller qualify for a repair. Also, in order to be repaired, the chip or crack must not be on the edge of the windshield or directly in the driver's line of sight.
Anything bigger or deeper can be subject to replacement. If the crack in your windshield begins to spread, this is another indication that you'll need a replacement instead of a repair.
How is Auto Glass Repaired?
If you're able to have your window repaired, there are a couple of repair methods available:
Windshield Patch: This technique is more of an at-home repair. This method can be used before you visit your local auto body shop. Essentially, this technique involves you or a trusted professional placing a piece of clear film over the small chip or crack— this can help prevent the crack from spreading.
Windshield Resin: This method is used by most professionals. Resin is injected into the chip or crack. Afterwards, a heat source is applied to harden it. It also prevents the crack from spreading and helps strengthen the area.
Why Should I Have my Windshield Repaired or Replaced?
While a chipped or cracked windshield seems more like a nonurgent cosmetic damage, it's important to have your window repaired or replaced as soon as possible. Not only will fixing it hike up your vehicle's aesthetic, but it'll help these factors:
Improved Visibility: A crack in the windshield may obstruct your vision while driving. Repairing it will give you a clearer view of the road and promote safer driving.
Structural Safety: When your windshield is cracked, this depletes its structural integrity. To save yourself from further damage if you do get into an accident, you should have your windshield repaired or replaced as soon as possible.
What Steps Should I Take After My Windshield is Repaired or Replaced?
Auto glass repairs and replacements are relatively simple tasks. However, to ensure that you maintain their results, you can follow these simple aftercare tips:
Avoid car washes within the first 24 hours after repair.
Wait until the windshield adhesive is fully dry before driving away.
Keep your windows rolled down an inch or so to prevent air pressure from causing the adhesive to leak.
Leave retention tape on for 24 hours after windshield replacement.
Need Auto Glass Repair?
Have your windshield repaired or replaced at LaFontaine Family Deal near Fenton and Lansing, Michigan, today!