Car Dent Repair

Car dents are common damage to vehicles, whether from fender benders or a runaway shopping cart. Getting them repaired can make your vehicle look brand new and even help with a potential re-sale down the road. If you're in the Ann Arbor, Michigan, area, get your car dents repaired at one of the LaFontaine Family Deal Collison Centers.
Car Dent Repair near Lansing MI
---
Our Collision Centers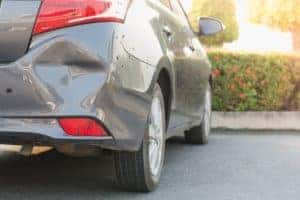 Our collision centers can handle any dents, from major ones due to an accident to minor from some hail or a mishap at the grocery store. We take all major insurance and service as well as all makes and models, so you can focus on getting back on the road.
Need to drive while your vehicle's dents are being repaired? No problem. You can get a loaner vehicle from us while we take care of your car.
Common Causes of Car Dents
Car dents happen for a variety of reasons. Sometimes, you're there when they happen, and sometimes you notice them when you are about to drive to work or after a quick trip to the store. Check out some of these common causes:
One of the most common causes of car dents is low-speed fender benders. Sometimes, if someone taps your bumper, you could end up with a dent.
Another common cause of car dents is bumping into car doors. When you park in a parking garage or at a mall, those spaces can be pretty tightly packed. If another driver or passenger opens their door too quickly, they might cause a dent in another car.
Why You Should Get Car Dents Repaired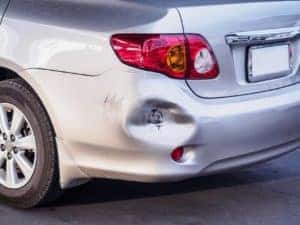 So, you have a dent on your bumper, door, or the side of your vehicle—what's the big deal? Getting dents repaired sooner rather than later not only makes your car look nicer but can help you avoid costly repairs down the road.
When your car is dented, it can cause long-term damage to the paint. If there is paint damage, it will continue to grow with typical wear and tear from weather and even washing your vehicle. Once the metal underneath shows, it can rust and cost more to repair.
---
Ready to Get Those Dents Repaired?
Have some dents you're looking to get repaired? If you're in the Ann Arbor, Michigan, area, you can relax, knowing LaFontaine Family Deal Collision Centers can handle whatever dents you need to have repaired. You can schedule service with us online or by phone.
Contact us today!