Certified Pre-Owned Dealer near Troy MI

Elevate your used car experience by taking a look at what's offered at our certified pre-owned (CPO) dealer near Troy, MI. We prep every vehicle in this lineup so that they rise to your expectations and provide the quality you need. Our sales staff at LaFontaine Family Deal cannot wait to see what you think and what cars appeal to you.
---
Near Troy MI
If you want to hit every sale near Troy, MI, you're going to need a dependable car to travel to the shopping centers around town. Somerset Collection and the Detroit Shoppe will be easily accessible when you have reliable transportation.
During the summer months, you may be hopping into your CPO vehicle to head over to Troy Family Aquatic Center. Grab a lounge chair early to sun yourself and give the kids a chance to test out every slide.
Used Vehicles Certified Pre-OwnedContact Us
---
Used vs Certified Pre-Owned Vehicles
When weighing the merits of used and CPO cars, you will have questions about what makes them different. Here, we will explain the differences, so you can determine which type of vehicle will be right for you.
As we'll discuss in the next few paragraphs, a CPO vehicle benefits from having a strong warranty. Some used cars may still have their warranties intact, while others do not. Despite this, you always have the opportunity to buy a warranty for specific areas of your vehicle.
With both cars, though, you're granted access to cutting-edge equipment, endless amenities, and higher trims that contain all the bells and whistles. That's what's ideal about considering a used or a certified pre-owned car.
---
Search Through Our Certified Pre-Owned Inventory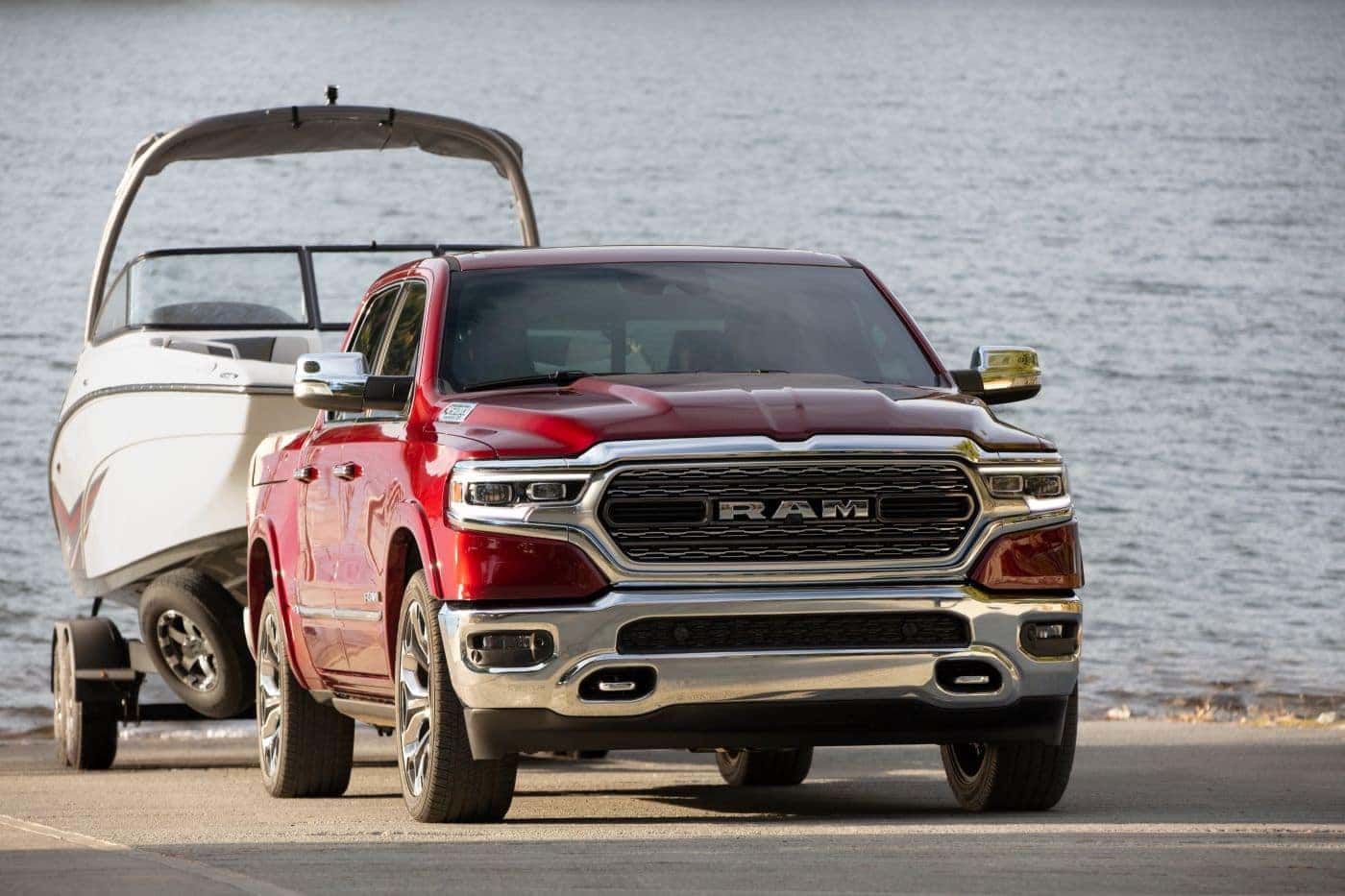 By stopping by our showroom, you can take a firsthand look at the CPO models we offer. If you're unfamiliar with certified pre-owned cars, a well-versed sales specialist can explain how they are designated as such and lead you to different models.
Some vehicles you may see include the Jeep Grand Cherokee or the Ram 1500. Plus, we carry several other dependable brands, so you will have a variety of vehicles to consider that fit the kind of driver you are.
For shoppers who wish to view our inventory in the comfort of their homes, we offer an online catalog. It showcases every CPO vehicle we offer, with a list of details about the features you can find in it.
With a CPO car, you'll get a 7-year/100,000-mile powertrain limited warranty, 24-hour roadside coverage that includes towing, and a clear title. Each one must be six years old or newer and have a maximum of 75,000 miles on the odometer.
---
Applying for Financing at Our Car Dealer
A CPO vehicle comes with lots of extra value—and you won't want to waste any time finding one to drive away in. That's why it's a good idea to apply for financing before you make your ultimate decision. To find the ideal payment plan for you, talk to a skilled finance expert who can help you figure out what's best.
If you want to trade in your current car, we're open to accepting it. We suggest that first, you find out how much it's worth by plugging its information into the online Value Your Trade form. This tool can give you the latest estimated value for your car so that you can pop that amount into the payment calculator.
For owners who prefer to sell their current car to us, check out the Kelley Blue Book® Instant Cash Offer. It takes only a few moments to fill out online and offers you a look at your car's current value.
After you've completed the form, you're welcome to bring your vehicle into our dealership. You can redeem the offer onsite within seven days. It's that easy and can give you access to extra cash.
We value the trade-ins that we buy from local owners. This process adds quality vehicles to our inventory, so you have more options.
---
Schedule Your Checkup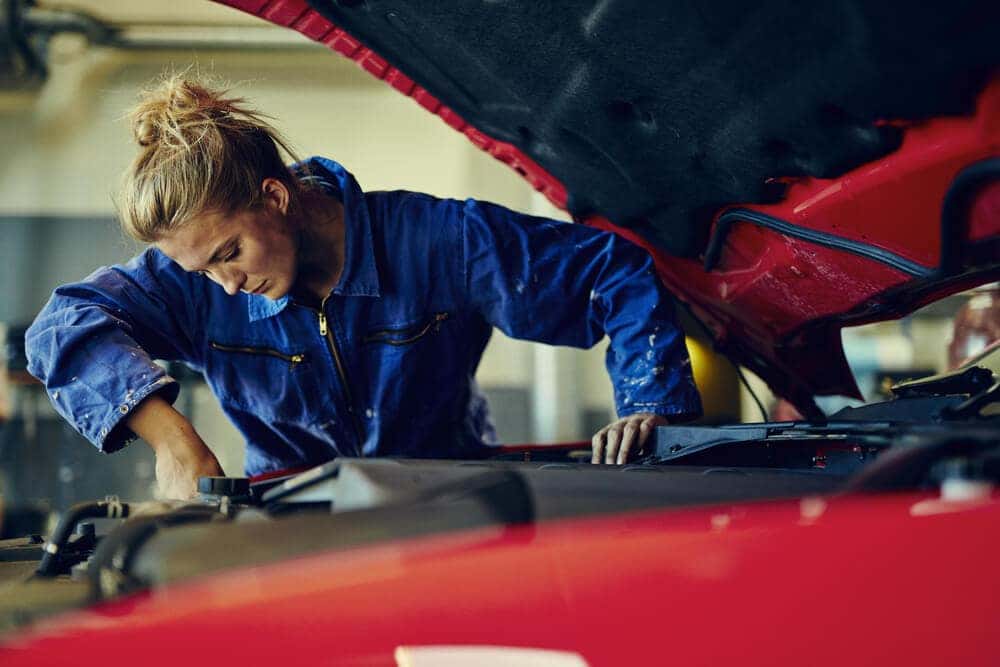 Just like you, your car needs routine checkups to make sure it's in good health. At a routine appointment, our talented service techs will examine your car and take care of oil changes, tire rotations, and more. If your vehicle requires more intensive repairs, our team will be on the case, whether it involves the brakes, the transmission, or the engine.
To keep up with the necessary service done at the correct intervals, be sure to review your car's maintenance schedule. It appears in your owner's manual but also can be found on the manufacturer's website. This lists all the services your car typically needs at pre-determined months and mileage.
The CARFAX® Vehicle History Report™ that you will receive with your CPO car can give you an idea of the service it has already had, so you know what's up next.
Remember that you can always consult with one of our expert service techs, who will let you know what types of services your car may need.
---
Fix Your Car With Genuine Parts
Does your car need a part replaced? With a parts center at our dealership, our techs have easy access to most components. We use genuine original equipment manufacturer (OEM) parts that fit your vehicle and offer enhanced performance.
Order the parts through us, if you plan to tackle the repair yourself. We can even guide you in selecting the right ones. If you want to add a little spice to your car, we carry an extensive line of accessories as well.
---
Buy a Car at the Certified Pre-Owned Dealer near Troy MI
Experience the thrill of an elevated drive when you buy a car at our certified pre-owned dealer near Troy, Michigan. We dedicate a lot of time and effort to getting our CPO vehicles ready for your travels.
See which ones match your driving style by stopping by LaFontaine Family Deal today.