Collision Center near Canton MI

If you've ever been in an accident, scrambling to find a reputable collision center near Canton, MI, can be extra work that you don't need. At LaFontaine Family Deal, we offer excellent services from our crack team of collision professionals. Whatever repair you need, we can be the light at the end of the tunnel. Let us know how we can help!
---
Service for All Makes and Models
What kind of car do you drive? Guess what? It doesn't matter! Our collision team caters to any type, any year, and any model of vehicle.
With our variety of dealerships, we encounter all kinds of vehicles, so we're well-versed in the repair and maintenance of most rides. Those skills translate to tending to any type of damage your car endures.
---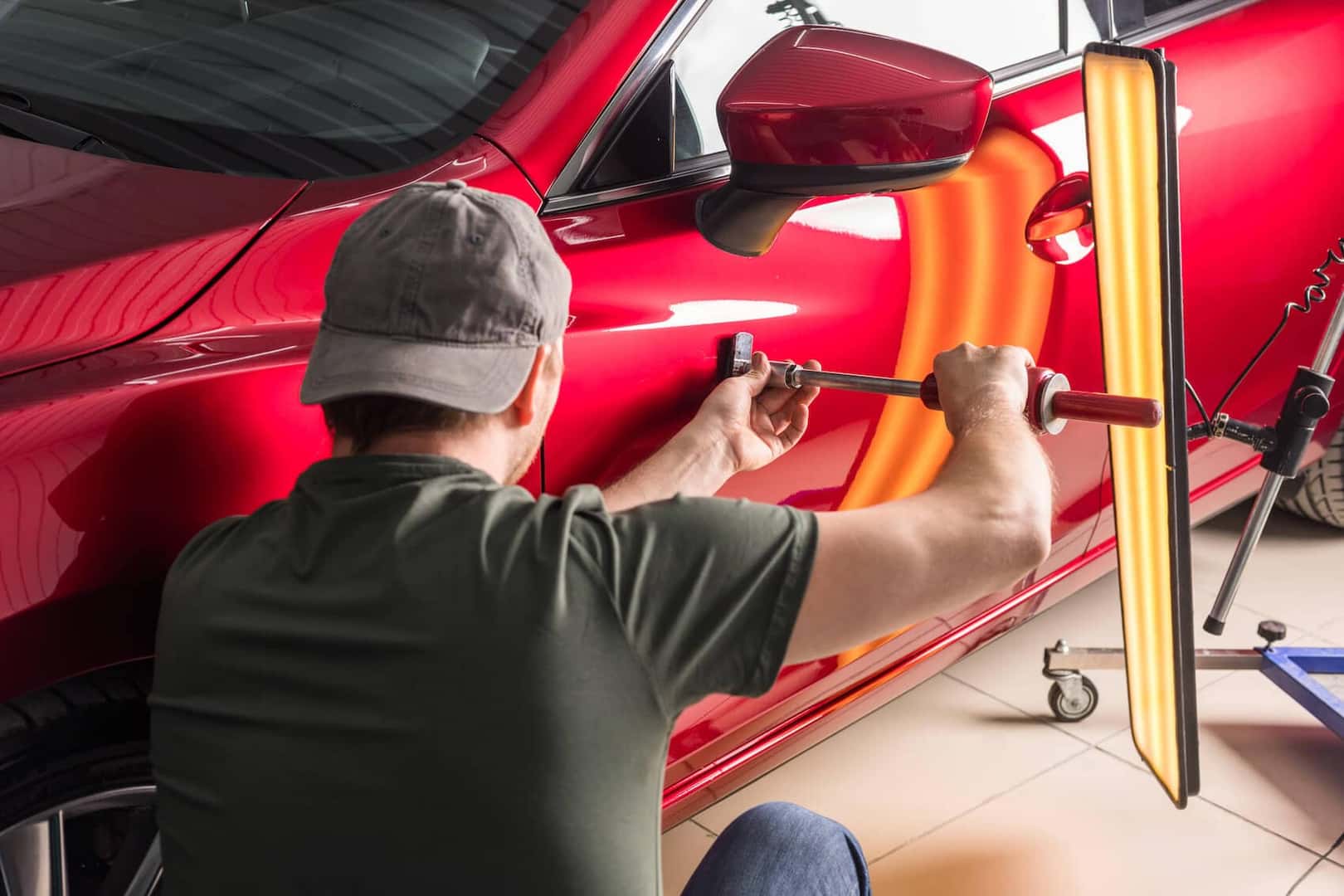 Dent Repair
Whether a dent resulted from an errant shopping cart at New Towne Center or you engaged in a fender-bender on Route 275, it's never a pretty sight. On top of that, a dent can chip the paint, which can spread and develop rust over time.
We can prevent that from happening, with our ingenious paintless dent removal tool. This tool reverses dents so that they do not become larger. The process of removing a dent takes very little time and doesn't hurt the environment. We bet that after we take care of a dent, you won't even remember where it was.
---
Glass Repair
Your car's windshield may develop an unsightly crack from a drastic change in temperature or if a rock hits it. Aside from marring the sleek look of your vehicle, it can pose a danger, if you ride around without getting the crack fixed.
In some cases, we may be able to apply a special resin to fill in the crack. At other times, we may need to replace the entire windshield. Whatever needs to be done, you'll be satisfied with the results.
---
Auto Painting Services
After an accident, your car may need the paint touched up—or maybe it needs an entire repainting. When the paint chips, it ages your car and makes it look shabby. A thorough paint job can make your ride look like new again and instill some fresh excitement in you.
Some people dye their hair different colors—some people repaint their cars. If you want to spruce up your vehicle, a paint job can be just the thing it needs to look fabulous again.
---
We Accept All Major Insurance
A serious accident entails contacting your insurance company. Since we work with all major insurance companies, we're experienced at handling the whole process. Our collision team will examine your car and produce a reasonable estimate for the damage. We're on your side when it comes to repairing your car after a traumatic accident.
---
Schedule Accident Repair at the Collision Center near Canton MI
Let your discomfort over an accident disappear when you bring your car to our collision center near Canton, Michigan. The collision professionals at LaFontaine Family Deal can put the pieces back together and return your car to fighting shape.
If you've been in an accident or your car has suffered damage in another incident, contact us online for an appointment.
---