Collision Center near Pontiac MI

If your car requires immediate accident repair, we're here for you. We'll work hard to get it back on track. We're a simple call away, if you need the services that a collision center near Pontiac, MI, provides. Unexpected repairs are what we're here for at LaFontaine Family Deal.
---
Service for All Makes and Models
No matter the make or the model, our highly capable service crew will use their specialized skills and extensive experience to handle any type of damage. They specialize in car repair, not just a specific brand of car repair. Count on them to examine your car and to strategize how best to fix it.
---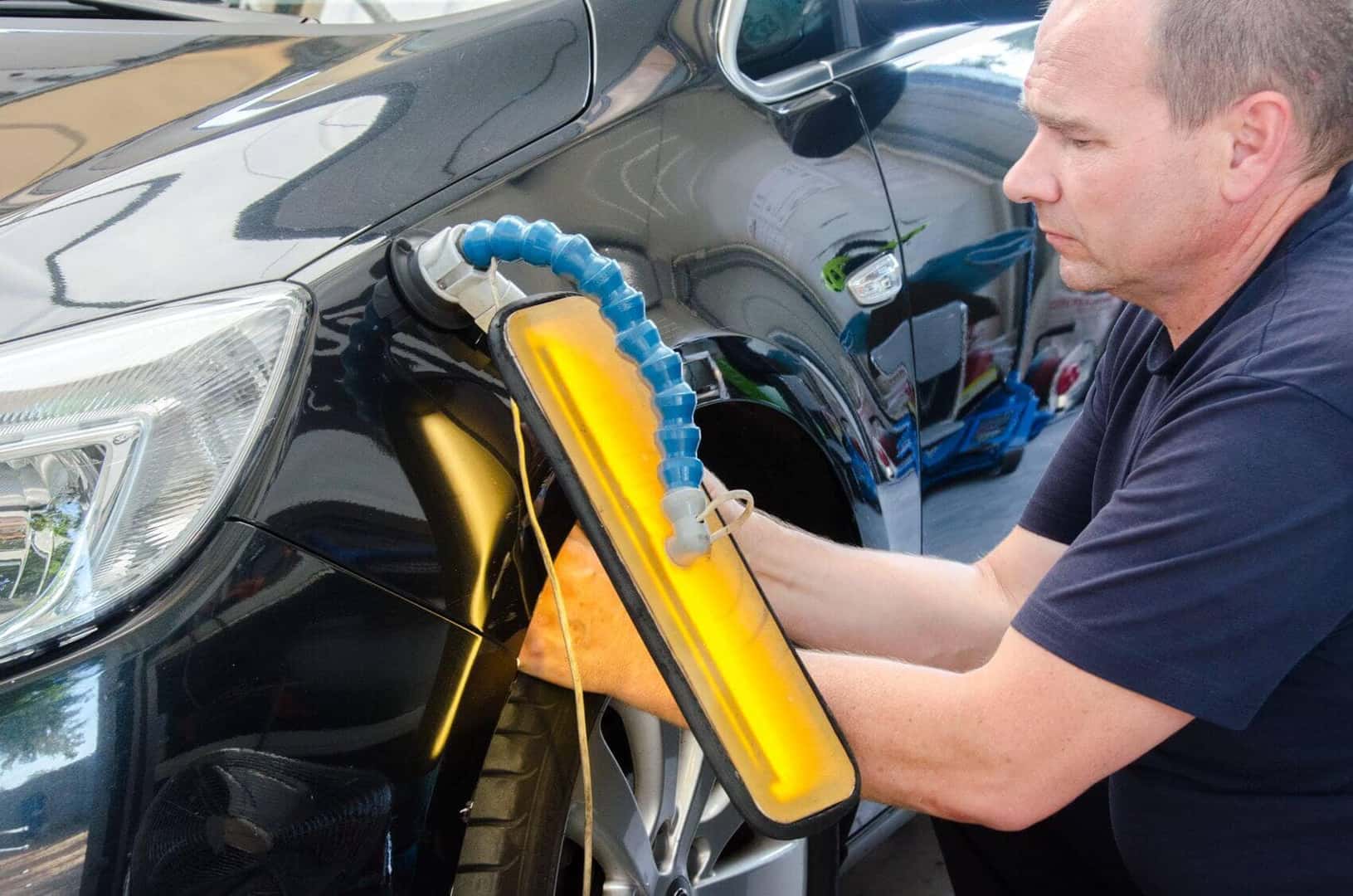 Dent Repair
Dents are one of the many results of an accident. If you don't see a dent after a collision, you may be pleasantly surprised or even shocked. Most likely, though, you've earned dents throughout your tenure with your car, along with any caused by a crash.
Luckily, we carry a unique dent reversal tool that can remove the dent so that you won't remember that it was there. This paintless method takes very little time and is environmentally safe. Only one tool will be used, so it's quick and easy. If that's all the damage it has, you'll get your car back in no time.
---
Glass Repair
In many accidents, your car's windshield may experience a crack or shatter entirely. Even some of the windows may break. Whatever breakage the glass endures, from a collision or a loose fly ball, we can replace the broken window or the busted windshield. We can take care of smaller fractures as well so that they don't bloom into full-blown cracks.
---
Auto Painting Services
Along with dents, your car's paint may chip. Small chips may not bother you but they can spread, so it's best to touch up the paint. If you do not repaint the afflicted area, it can eventually rust. Rust can make a car look older and deteriorate quicker.
If you simply want to spring for a new color scheme, we're happy to complete a makeover for you. Want to make your brown truck blue? We can do it! We can even let you know how long it will take.
---
We Work With Major Insurance Companies
We will work with your insurance company to set things right with your car. We accept all major insurance, so you can feel confident that your car will be fixed.
Our service crew will examine the damage and provide a reasonable estimate to fix it. They're efficient and will do their best to get your car back in shape and back on I-75 as soon as they can.
---
Schedule Repairs at the Collision Center near Pontiac MI
Accidents can disrupt the ease of getting from Point A to Point B, especially if your vehicle has a lot of damage. With our collision center near Pontiac, Michigan, you'll feel instant peace of mind when you hand over your car to our talented and professional service technicians.
Let us know what LaFontaine Family Deal can do to bring your car back to its former beauty. Schedule an appointment today!
---