---
At LaFontaine Family Deal, we provide Fenton and Lansing, Michigan, area drivers with comprehensive tire repair services. On this page, you'll find information about our tire repair menu as well as how our mechanics work to fix your tires.
---
How to Check Tread on Tires
When to Get Tire Alignment
When to Replace Your Tires
---
Signs You Need Tire Repair
Many drivers think that they don't need to schedule a tire repair service unless they have a flat tire. In this situation, you will see that one or more of your tires is deflated and you won't be able to operate your car safely.
However, there are many less obvious signs that signal that your tires might need repair:
Uneven tire wear
Vibration in the steering wheel, floorboard, or driver's seat
You'll notice leaks coming from your tire
There are cracks or lumps on the tire
Your car veers to one side consistently
Once you start noticing any of the above tire symptoms, schedule a service with us as soon as possible so that we can identify and resolve them.
---
Available Tire Repair Services
Tire repair can involve a number of different services depending on the condition of your tires. Some of the most common tire services include:
Tire balancing
Refilling tire air
Patching holes
Replacing tires
Different situations will call for different services. For instance, if you ran over a nail, depending on the extent of the damage, a patch and air refill service will usually be enough to get your tire good as new.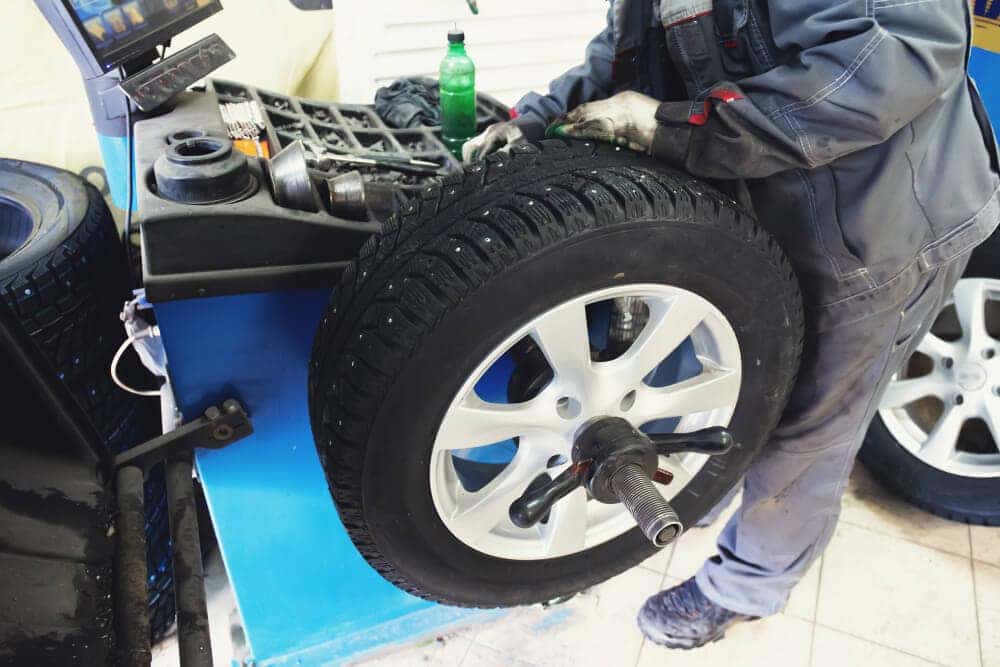 ---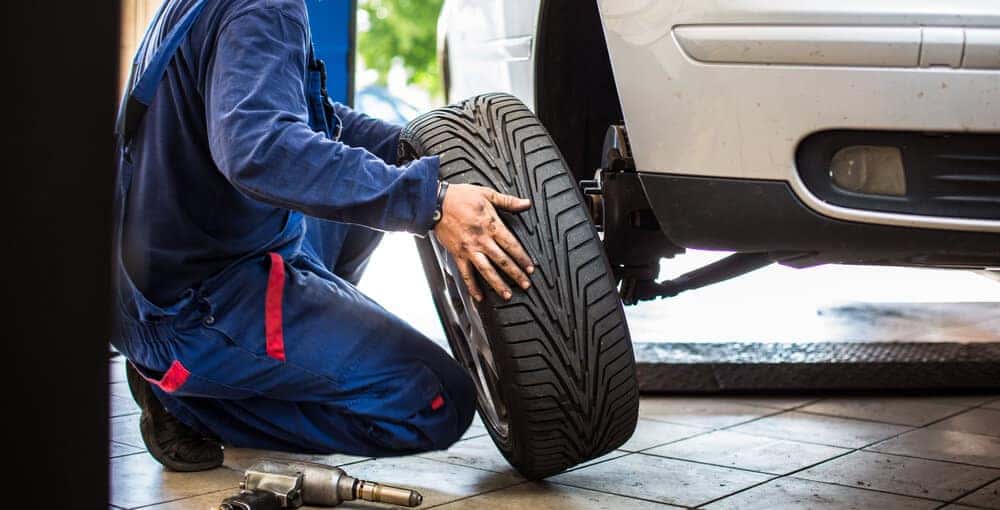 How Our Service Center Handles Tire Repairs
When you come to our service center, our experienced technicians will take your vehicle and examine the affected tire or tires. Then, they will recommend the appropriate tire repair service to optimize your vehicle's performance and safety.
Our mechanics will also inspect your other tires to ensure that there no other tire repair services are needed and that you are ready to get back on the road.
---
Schedule Your Next Tire Repair Service with Us
The mechanics at LaFontaine Family Deal are ready to help Fenton and Lansing, MI, residents fix their tires. The next time you notice symptoms of damage or excess wear, contact our team to schedule a service appointment!
---