Used Car Dealer near Delta Charter Township MI

New Vehicles Finance DepartmentContact Us
Take a trip to the used car dealer near Delta Charter Township, MI, where you'll be wowed by our inventory. We carry plenty of used cars, whether you're seeking a family-friendly vehicle, an off-roading warrior, or a car with unmistakable style. At LaFontaine Family Deal, we have the time and the resources you need to find your next car.
Near Delta Charter Township MI
When you're looking for unusual and diverse foods for dinner near Delta Charter Township, MI, visit Horrocks Farm Market. Lots of fresh food and produce line the shelves. You can even grab a beer or a cider to drink while you shop. On another day, head out in your new set of wheels to relive your childhood at FunTyme Adventure Park to ride the go-karts and try out the games in the arcade.
Check Out Our Used Cars for Sale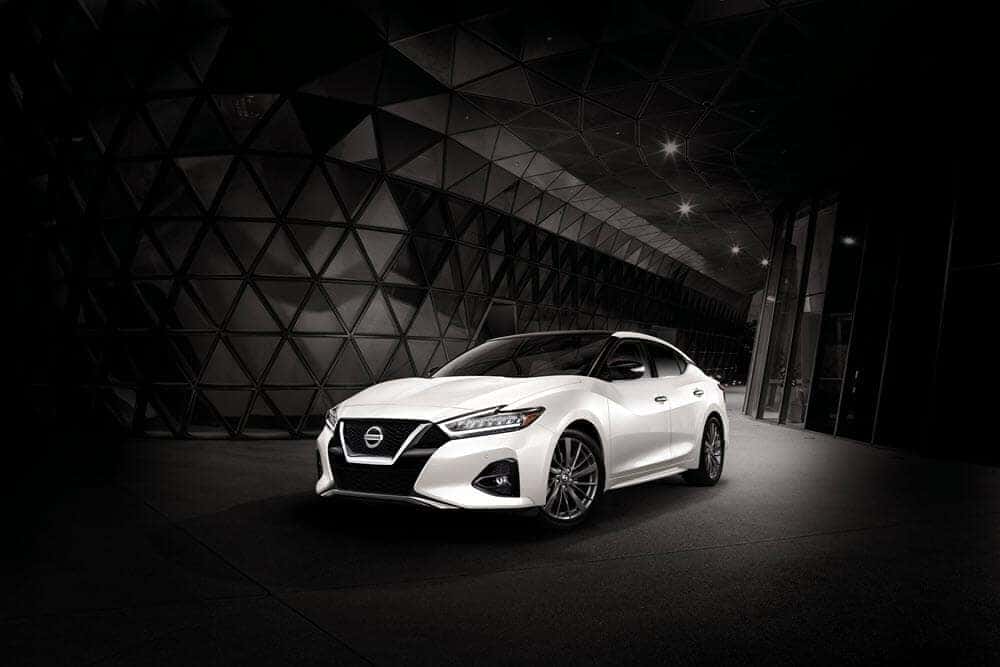 With our fully stocked used car inventory, you're going to want to see every car that appeals to you. As you start your search, look to the skills of an experienced salesperson. If you come up with questions, a salesperson can field them and point out each car's highlights. We encourage you to take your time when you look, as we have so much to offer.
As a large automotive group, we carry models from a wide range of manufacturers. You're sure to find some of your favorite used vehicles from Chevrolet, Ford, Honda, and Jeep. Seeking a used Ford F-150, for example? Come see our tough truck options and take a spin. We'll find you the perfect bed and cab style for your transportation needs.
Once you've stopped by our showroom, you may want to take a second look. Go for it by searching through our inventory online, where you can see every car we offer and a list of their available features.
Just as we offer a wide range of cars, these vehicles come with a wide range of amenities. Check off the boxes for the items you prefer, which will narrow down your prospects. Then, you can take it one step further, with a test drive.
Used vs Certified Pre-Owned Vehicles
Some of our used vehicles are also known as certified pre-owned vehicles. They're a little different than their used counterparts, which we'll explain in this section.
A certified pre-owned (CPO) model earns this distinction after undergoing a detailed inspection. Certain standards are in place that give these models a feeling of newness.  For example, both certified pre-owned Chevy and Jeep models will have less than 75,000 miles on them. A used vehicle, on the other hand, could have a range of mileage possibilities.
In terms of vehicle age, a certified pre-owned Chevy will have been manufactured within the last six years, while a certified pre-owned Jeep will be from the last five years. A used vehicle will be from any previous year, which could be an advantage if you're seeking a unique model that's no longer made.
Additional perks are included with CPO programs, like a complimentary 3-month subscription to SiriusXM® as well as Roadside Assistance. Choose a CPO Chevy and you'll score two complimentary maintenance visits within the first two years, which will keep your vehicle in top shape!
Fill Out Your Finance Application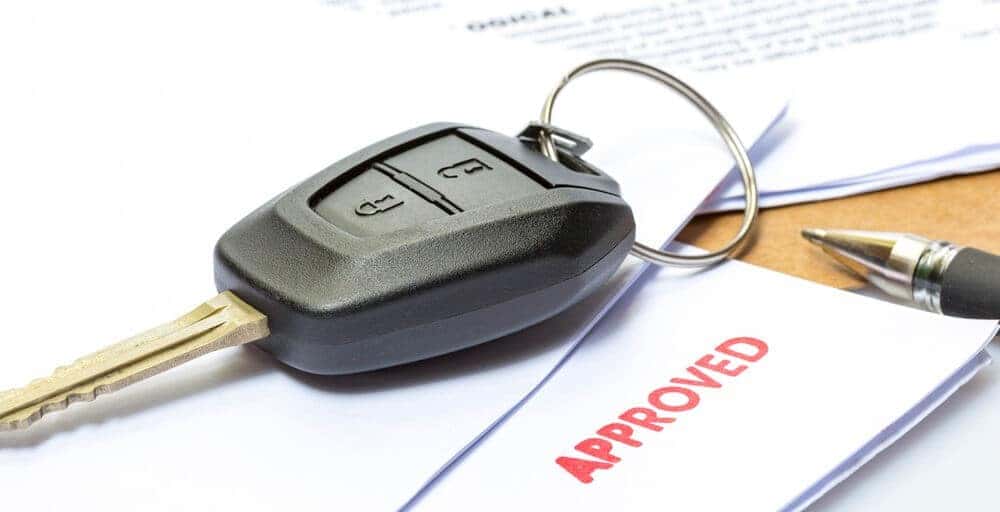 To speed up the process, we encourage you to fill out an online finance application. This gives our finance experts an idea of how to approach your individual payment plan. With this information, they can reach out to their network of lenders to see what kind of rates you'll qualify for.
Take advantage of our online shopping tools, like the payment calculator. To use this feature, plug in your potential down payment, the loan terms, and other factors to come up with a close estimate of your monthly payment. You can repeat this process more than once to figure out your ideal amount.
Do you have a vehicle to trade in? It's important to know its worth before you stop by for an appraisal. Fill out our online trade-in form with vehicle details and pictures to receive an estimated amount.
Those trading in or selling a car are also welcome to try out the Kelley Blue Book® Instant Cash Offer. Share the make and the model you own as well as some of its features to find out its value.
Capable Service for Your Car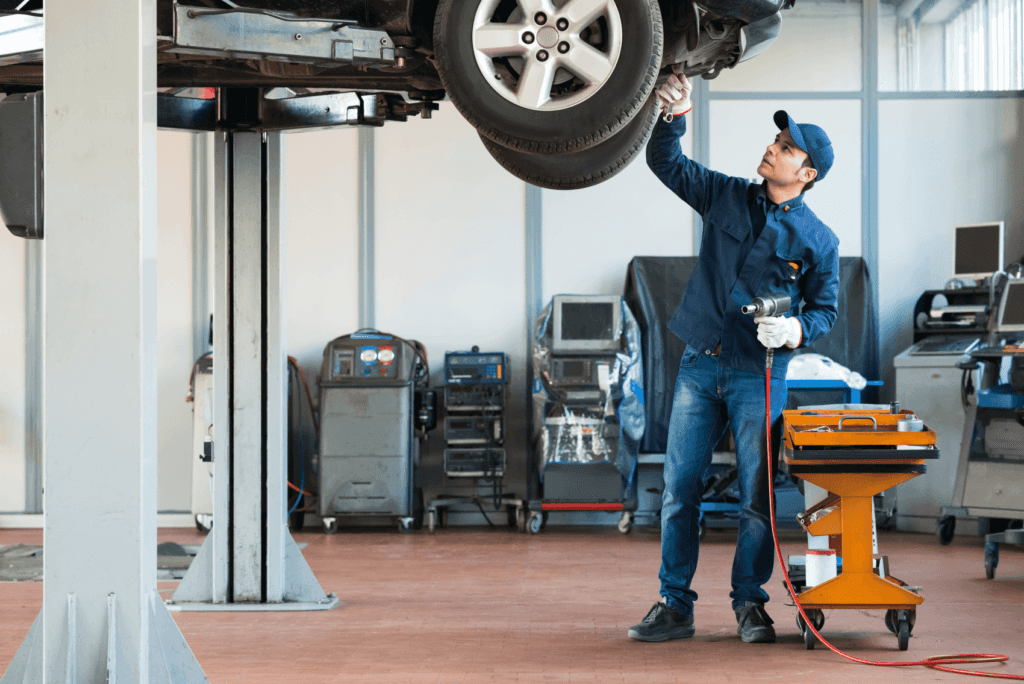 Every car benefits from consistent service, whether it's having the oil changed or overhauling the transmission. When you leave your car in our service techs' capable hands, you can feel secure that your car will return in better shape. They hone their skills daily and keep up with the latest techniques to ensure they're providing the best service possible.
Appointments can conveniently be made online, so you can request maintenance as soon as you notice an issue. We're also able to provide advice on your vehicle's maintenance schedule so that routine service stays on track.
As you schedule your appointment, you can request any of the following services and much more:
Brake repair
Battery replacement
Wheel alignment
Tire rotation
If your vehicle is in an accident, our dealerships also house onsite collision centers. Stop by to fix car dents or damaged windshield glass. We can provide an estimate of the repairs ahead of time.
Before you bring your car to your service appointment, make sure to check out the service specials page. We provide a diverse array of offers that cover most routine repairs. Brake pads, batteries, oil changes, and more are just a fraction of the specials you'll find on a rotating basis.
Visit the Used Car Dealer near Delta Charter Township MI
Ride on over to your used car dealer near Delta Charter Township, Michigan, where you can see our amazing inventory in person. You'll find best-selling models from Chevrolet, Ford, GMC, Jeep, and Ram as well as Buick and Cadillac. We're excited to escort you through the aisles of LaFontaine Family Deal to show you what we've got.
Contact us for a test drive today!