Used Car Dealer near Walled Lake MI

---
Are you in need of a used car dealership near Walled Lake, MI? LaFontaine Family Deal is nearby and eager to assist you with every need you have! This is a small, tight-knit community with about 7,000 residents, but the small city has a lot of history and a big heart! The name of the town is said to be given by the Euro-American settler, Walter Hewitt, in 1825. Today, it is home to many attractions and fun activities for the whole family to enjoy. To visit all the top stops around town, you'll need a reliable vehicle to help get you there, and this is where our dealership can help!
Used Vehicles Finance DepartmentContact Us
---
Our Used Dealership near Walled Lake MI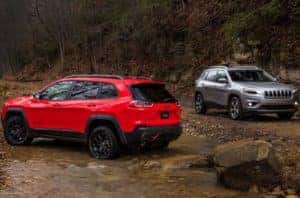 While we all dream of having the latest car on the market, the truth is that sometimes it's much better to buy used versus buying new. The main reason being, of course, is that you may be able to easily budget for a pre-owned model. Additionally, if you buy a used car that's only a couple of years old, most likely you'll be obtaining one with low mileage and all the modern specs, so it will drive and look as if it were a new car!
At our dealership, we offer a wide variety of vehicles, from different types, years, brands, and models. From options like the Ram 1500 and Jeep Cherokee to the Chrysler 300, we have something for everyone! Our inventory includes over 2,000 different vehicles, so we'll surely have something that will fit your tastes and lifestyle! You'll also know that whichever used car you get from us is in great condition and ready to provide dependable performance for many miles to come. You can also check out our website to see if we're currently offering any special deals or discounts.
Amazing Financing and Service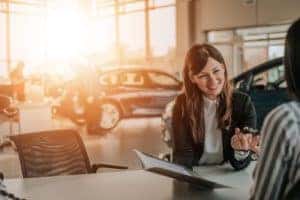 The next step after picking out the car you want is figuring out how you'd like to pay for it. Luckily, our expert, professional team offers competitive financing rates and terms on our selections of used trucks, cars, SUVs, and more! You can contact our team today, or to further streamline the process before you even step foot in our office, you can fill out our secure online financing application or use our payment calculator to gain a better idea of what your monthly payment will be. Additionally, if you already have a car that you're thinking of trading in, we can work with you to make sure you get the right value for your vehicle. After you have your dream car and are under the right financial plan, the next step will be to visit our service center for routine check-ups. Our qualified and certified technicians are equipped to work with a variety of models from all the major brands, so they will know the ins and outs of your car. From routine check-ups  and oil changes to extensive engine repairs and parts replacement, we'll make sure your dream vehicle is able to run even past its prime.
---
Contact Us Today
At LaFontaine Family Deal, we want every customer to feel like they're part of our family as well. In addition to having a wide selection of used vehicles, we also offer expert, and professional customer service and treat every sale personally. Contact us today to get started and book a test drive now and the used car dealer near Walled Lake, MI.
---